Information office
Address
Palackého square 160
572 01 Polička
CRN: 13554441
TIN: CZ501125192
Opening hours
September - June
Mo - Fr: 8:00 - 17:00
Sa: 9:00 - 12:30
Su: Closed
Opening hours
July - August
Mo - Fr: 8:00 - 18:00
Sa - Su: 9:00 - 12:00, 13:00 - 15:00
Bohuslav Martinu´s center in Polička
Exposition
The room of Bohuslav Martinu birth
Gothic fortification of Polička
History of the town Polička and it´s surroundings
Exposition of the glass-making in Horacko (west, southwest of Moravia)
Colorful world of Bohuslav Martinu
and his school class
Contact
Phone: +420 461 723 855
Address: Tylova 114, 572 01 Polička
Web: www.cbmpolicka.cz
Opening hours
September – April
Tuesday – Sunday
9:00 - 12:00
12:30 - 16:00
Opening hours
May – August
Tuesday – Sunday
9:00 - 12:00
12:30 - 17:00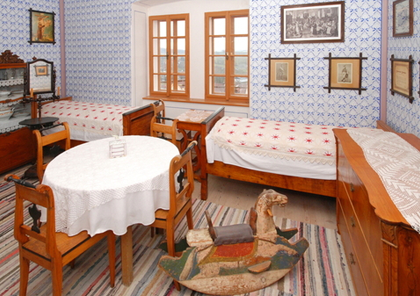 Plague column
Plague column is 22 meters tall, built in 1727 – 1731, as a symbol of memory, protection against plague epidemy in 1713.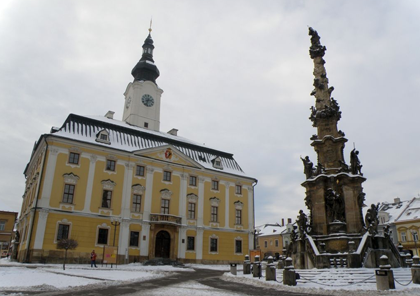 Baroque town hall
In 1994 were opened permanent exposition of the town museum and gallery in reconstructed town hall. Old art in Polička, gallery of Hohenembas generation, modern art in Polička, Bohuslav Martinu in fine arts.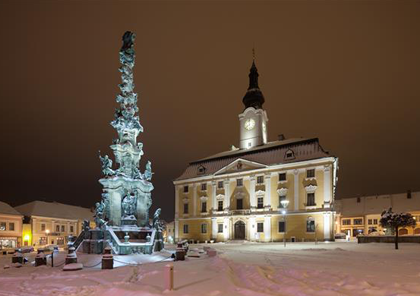 Old town´s apartment houses
4 houses in the Svoboda´s enbankment and 5 houses in E. Benese street, were designed by architect Vaclav Flegl form Prague, built in 1923 – 1924.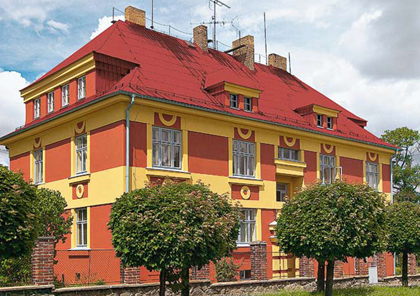 Carved doors in the town
In 1845 after big fire, which destroyed the town, began the reconstruction, which gived rise to the unique set of Classicist carved doors. In the square and vicinity, there is 30 of original 65 doors. This historical sights are protected by the state.
Svojanov castlle
Svojanov is one of the olderst castlles in the Czech Republic. Originally the royal castle from the 13th century, enlarged in the 15th century, rebuilt in the Renaissance style and reconstructed in Empire after the fire in 1842.
Opening hours
March and November : on Saturday, Sunday and holiday: 10:00 - 17:00
April, May and October: Tuesday – Sunday : 9:00 – 17:00
June and September: Monday – Sunday: 9:00 – 17:00
July and August: Monday – Sunday 9:00 – 18:00
December: on the weekends: 10:00 – 17:00
December 15th – February 28th closed
The last guided tour of the castle starts 1 hour before closing time.
Except but opening hours there is possible a guided tour of the castle by appointment for the groups only.